Renko Pens has been into manufacturing of writing instruments focussed in different ranges and designs to fulfill the evergrowing demands and needs of the market. Over a period of time Renko Pen has evolved into other stationery products. Currently our Portfolio is into Ball Pens, Gel Pens, Refills, Markers, Marker Inks, Glue Sticks and many more coming soon.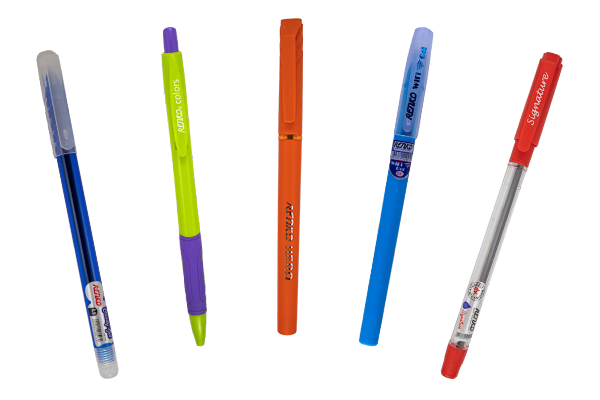 Ball Pens/Disposable Pens
Variety of economic pens for office, college & everyday use
Bright marker – Acrylic tips for long tips life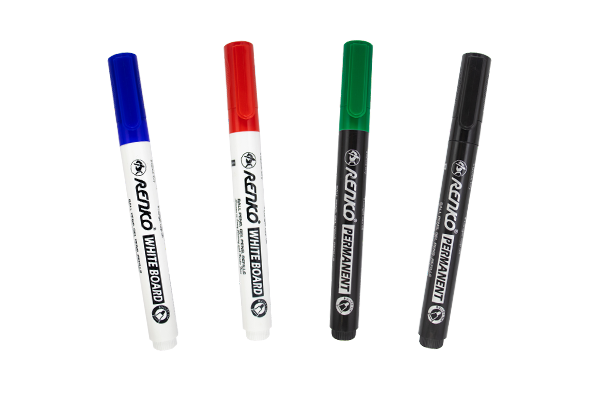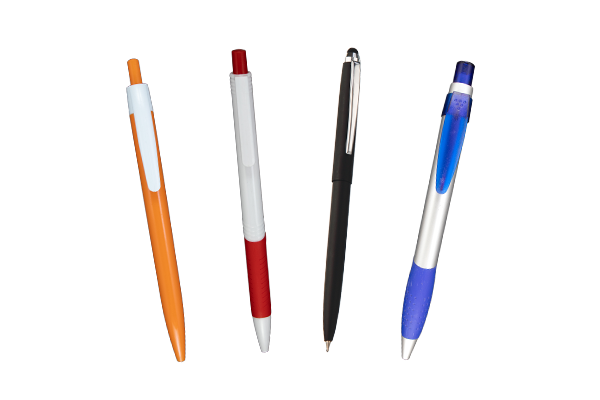 High quality pens from simple pens to stylus pens
We use low viscosity inks to provide smooth flow writing experience
Our tips are standardised to our country's preference. 0.6 mm tips is most widely accepted and used in Nepal.

We use fresh virigin plastic granules in the manufacturing of ball pens. All the waste plastic is given for recycling to different plastic industries.